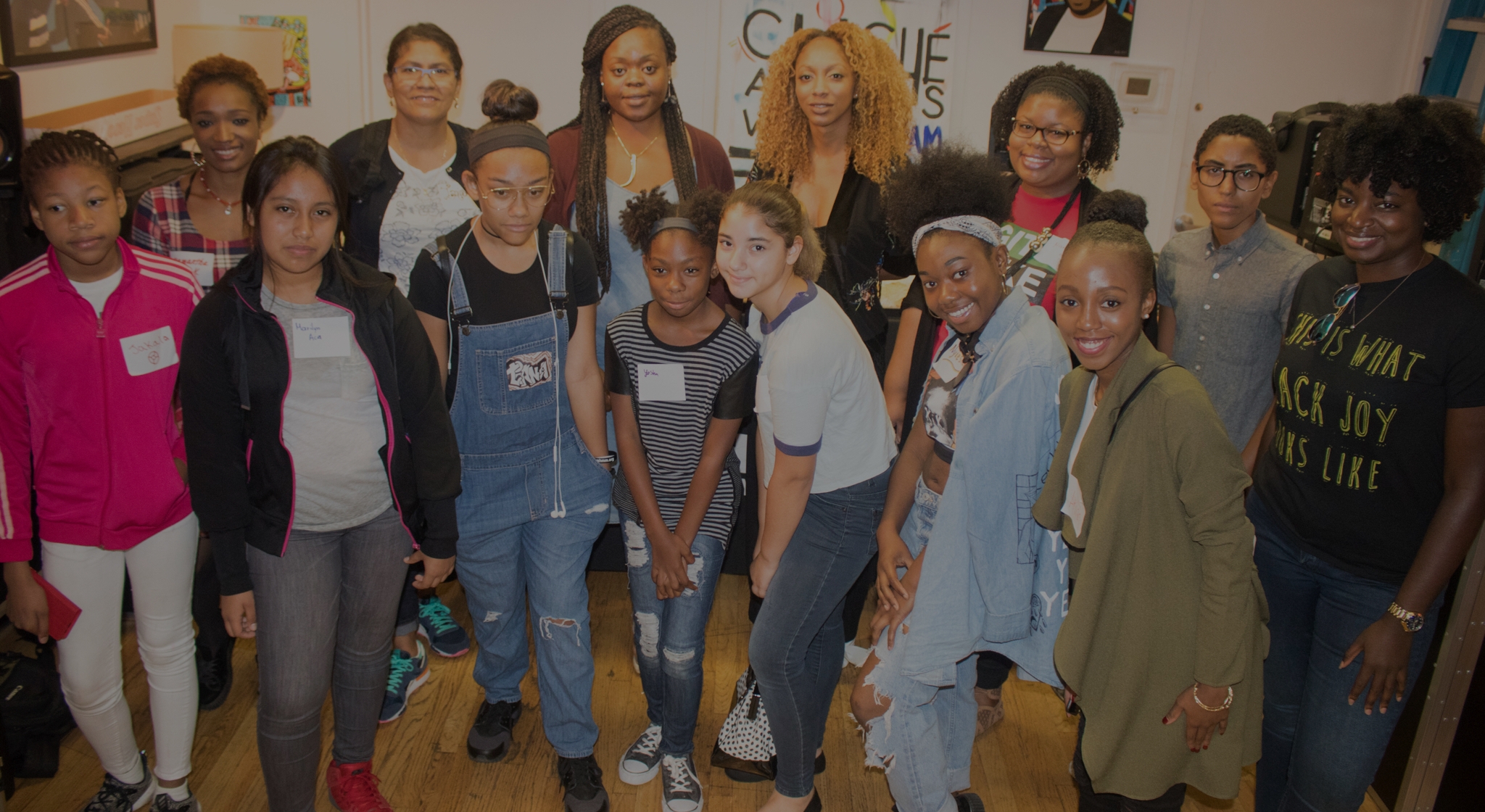 the Brown girl artists initiative
The Initiative is dedicated to empowering girls of color to envision their futures as artists, professionals and world changers by connecting them with positive, relatable and accomplished role models.
BGA's mission is to boost the self-esteem of young girls of color by showing them that despite the lack of representation of women of color in the Arts, many Brown and Black women have turned their artistic passions into successful careers. We encourage young girls to take the first steps on their personal and professional paths to success through our programming and leadership.
We do this by organizing programs wherein a woman of color who works in a field that suffers from a lack of diversity shares her unique story with a group of young girls. The speaker describes how she discovered her passion for the arts and discusses the obstacles she overcame to create a space for herself in an industry that traditionally fails to welcome women of color. Exposure to these often untold stories inspires young girls to nurture their creativity and fearlessly pursue their passions. We also promote personalized mentorship by pairing each girl with a professional woman of color during the program, including lawyers, judges, doctors, nurses and media professionals; as they connect, they learn a new skill.
Scratch DK Program - D.J. C. Devone - October 7, 2017
Our October 7th, 2017 program featured DJ C. Devone, a Black female DJ. She shared her story with a group of 10-15 middle school and high school girls from Eastside Community High School and Leaders High School. She will also taught the attendees the basics of scratching. The program was hosted at Scratch DJ Academy, the DJ school founded by the legendary Jam Master Jay of RUN-D.M.C.
A special thank you to Scratch DJ Academy for opening up its doors to us. Scratch DJ Academy is located at 32 Cooper Square, New York, New York 10003.